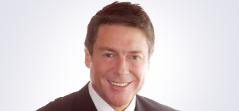 Paul Brewer
LVO
Paul Brewer is Chief Operating Officer at Regional Facilities Auckland whose businesses include the performing arts organisation Auckland Live, as well as Auckland Art Gallery, the National Maritime Museum, Auckland Zoo, Auckland Conventions, and Auckland Stadiums.
He is a director of the Friends of the Alexander Palace at Tsarskoye Selo near St Petersburg and head of its global initiatives programme, and a trustee of the Queen Elizabeth II Diamond Jubilee Trust (NZ).
Paul was the Founding Director of Marketing and Communications at the Museum of New Zealand Te Papa Tongarewa and a former board member of the Auckland War Memorial Museum.