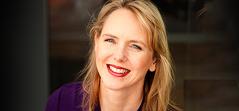 Jenny Wollerman
Soprano, Music teacher, Researcher
In 2006 in a departure from its traditional support  for individual singers and musicians, the Foundation took  the innovative step of commissioning  New Zealand professional opera singer and teacher Jenny Wollerman to undertake a 3-month research trip to observe and absorb conditions in the United Kingdom and to then share this knowledge with music teachers and aspiring New Zealand students considering furthering their music education in the UK through a report and a series of seminars and personal contacts.
During her visit Jenny visited the major UK music colleges and institutions, observing classes and lessons, attending student and professional concerts and operas and interviewing  teachers, current New Zealand students and emerging young singers, institutional staff and other professionals in the field, particularly those who had worked with young New Zealand students and singers.
The  major findings of Jenny's research were published in a 112 page report 'New Zealand Singers Taking Flight' which identified the need for enhanced vocal repertoire coaching, ongoing monitoring of overseas tuition and training standards, and the importance of building a performance profile as the key areas affecting young people seeking to further their singing careers. Copies of the report are available on request from the Foundation office.